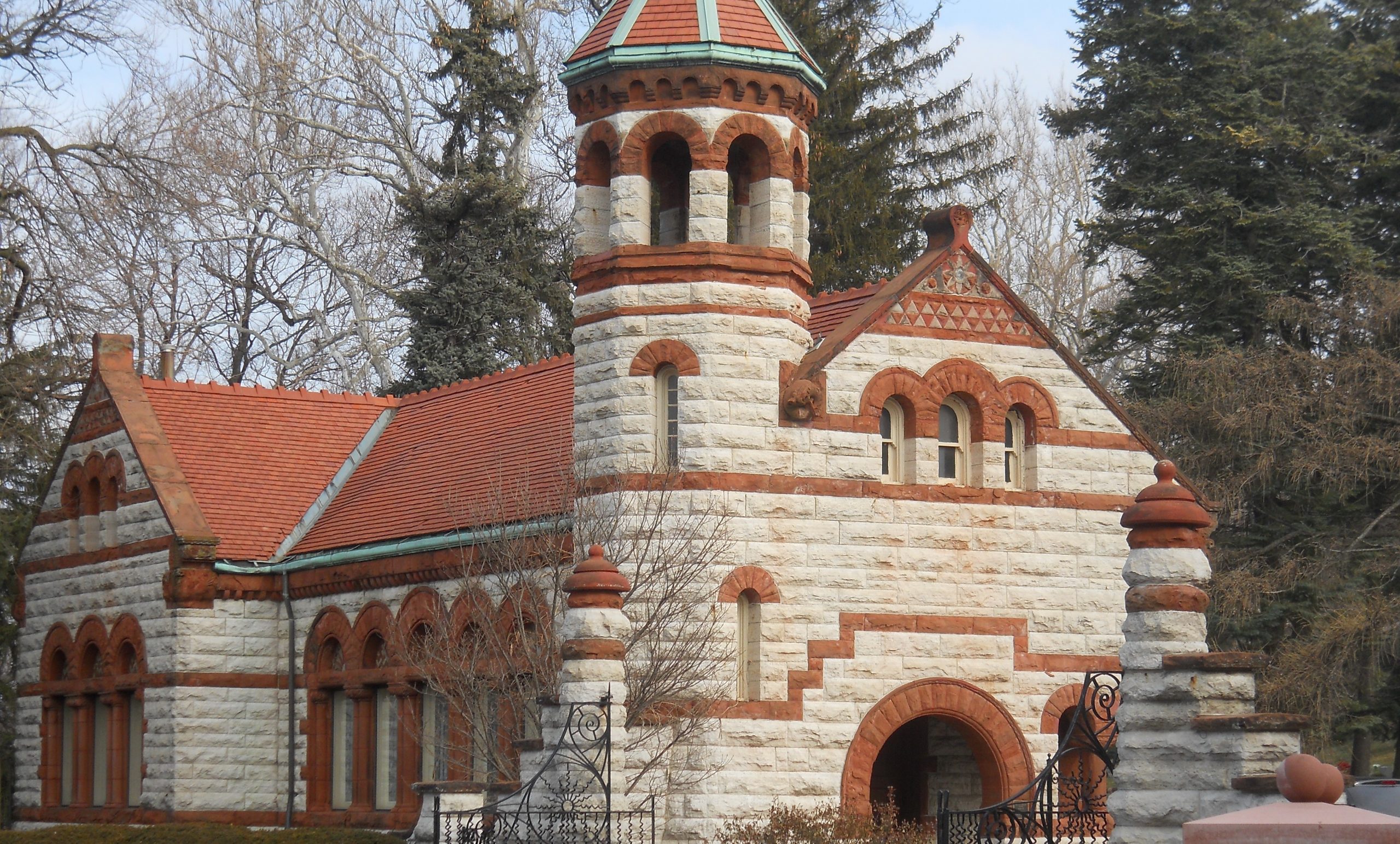 Woodland Chapel Restoration – Help Save this National Treasure
July 21, 2020

-

December 31, 2020
The Woodland Chapel restoration project needs your  support.  Established nearly 180 years ago, Woodland Cemetery and Arboretum is one of our nation's oldest landscaped cemeteries.  Woodland is a revered place of eternal rest for over 111,000 souls entrusted to its care and offers a beautiful and tranquil landscape for the bereaved and visitors. It is the final resting place of many distinguished fore bearers including the Wright brothers, Erma Bombeck, Paul Laurence Dunbar, and Charles Kettering.
Woodland's chapel, and office completed in 1889 are on the National Register of Historic Places with the Chapel featuring one of the finest original Tiffany windows in the country. It also houses 16 other Tiffany windows and a hand-cut Tiffany mosaic floor.
The Chapel requires extensive restoration and preservation or this beautiful structure will cease to stand another 20 years.  We humbly request that you consider making a gift to assist this unique and worthy restoration project so that current and future generations can enjoy.
Sincere thanks for your consideration,
Woodland Cemetery, Arboretum and Foundation
You can make a donation through our GoFundMe page by clicking on the highlighted text.