The Richardsonian Romanesque gateway, chapel, and office completed in 1889 are on the National Register of Historic Places with the Chapel featuring one of the finest original Tiffany windows in the country. It also houses 16 other Tiffany windows, a hand-cut Tiffany mosaic floor, and hand-painted Tiffany frescoes.
The Woodland Mausoleum adds a modern touch to this historic site featuring 12 beautiful stained glass windows depicting woodland themes from literature and poetry. These windows were designed by Willet Studios in Philadelphia, Pennsylvania.
Three significant pieces of art on the grounds are works created by renowned sculptors Karl Bitter and Robert Koepnick.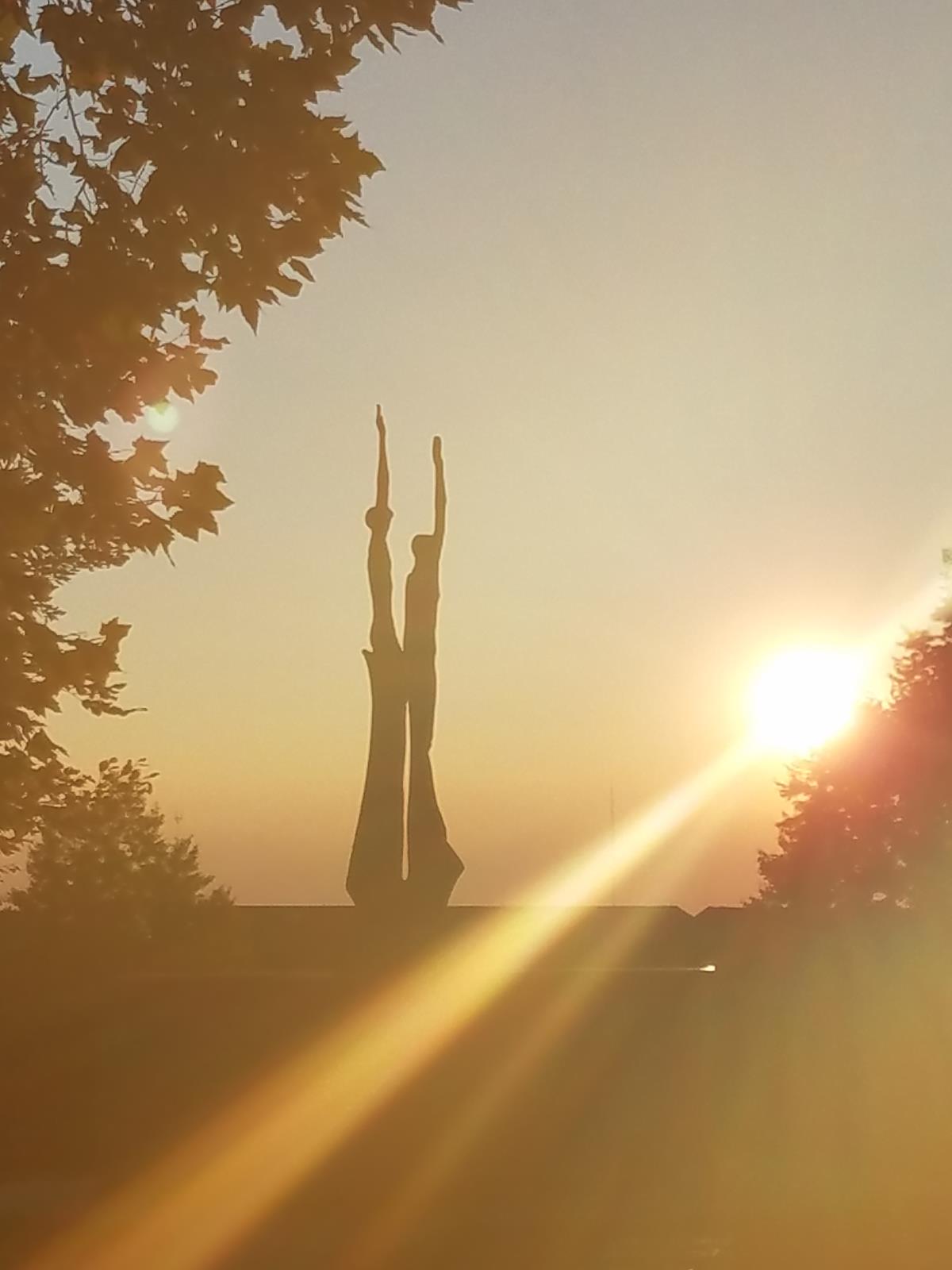 You can find the Karl Bitter sculptures at the main and back entrances to the cemetery. The Bitter Fountains, commissioned in 1909, are listed as part of the Inventory of American Art at the Smithsonian American Art Museum.
Soaring Spirits; a bronze statue placed upon the outdoor columbarium within the Lawn Crypts area of the cemetery in Section 309, was created by Robert Koepnick. Mr. Koepnick is a native Daytonian, served as the Head of the Sculpture and Ceramic Department at the School of the Dayton Art Institute from 1936 to 1941 and from 1946 to 1974.
Additionally, Woodland offers over 100,000 monuments, ranging from rugged boulders to Greek statues and temples that memorialize the lives of the people who made Dayton the Gem City.