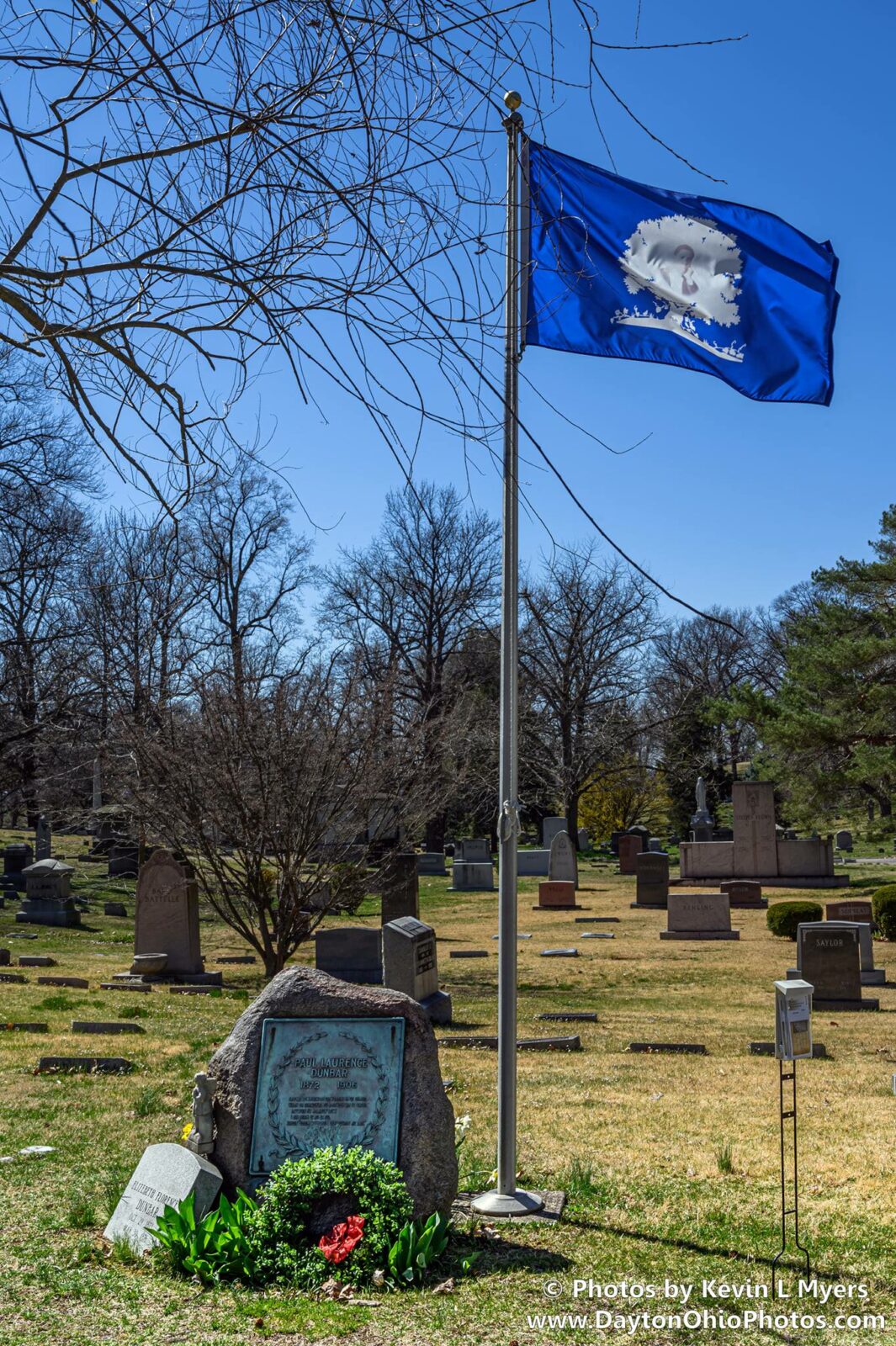 Dunbar "Fly Your Flag" event
June 27, 2021 @ 11:30 am

-

2:30 pm
In his many writings, from poems and novels to plays, Paul Laurence Dunbar portrayed African American life in the United States and contributed to the growing social consciousness of the black population. Throughout his lifetime, Paul wrote voraciously and the full extent of his output is still not known or published. In his lifetime, the poet became a successful African American writer who was revered throughout the world. He symbolized opportunity to African Americans who struggled to avoid the industrial arts training that was prevalent for his race as well as to all those who struggled to achieve their dreams despite seemingly insurmountable obstacles.
Symbolizing his success are the many schools and centers throughout the United States named after Dunbar. This memorialization of Paul Laurence Dunbar through the naming of schools promoted many of the positive effects of Paul's life. In 1953, Geneva C. Turner wrote in The Negro History Bulletin, that students at Dunbar schools could learn two things from the poet's life. The first was to use any leisure time wisely and profitably. By doing this, students would be a benefit instead of a detriment to the community. The second was to follow Paul's example and pursue any creative urges. Students should use the poet's success in a field previously closed to African Americans as incentive to follow their dreams instead of what was prescribed by society.
Woodland Cemetery and Arboretum and the Dayton Aviation Heritage National Historical Park encompassing the Paul Laurence Dunbar House Historic Site in Dayton, Ohio invites you to participate in our Fly Your Dunbar Flag program.
Join us at the grave site of Paul Laurence Dunbar as we raise the first Dunbar school flag from Paul Laurence Dunbar High School in Dayton, Ohio.
Park Rangers from the Dayton Aviation Heritage National Historical Park and Paul Laurence Dunbar Historic Site will raise the flag.
Each school age attendee, ages 5 to 18, will receive a free Paul Laurence Dunbar activity book and the Aviation Trail "Wilbear Wright" passport with their first stamp from Woodland Cemetery.
Supplies are limited so be there early to witness the flag raising and to get your book and passport.