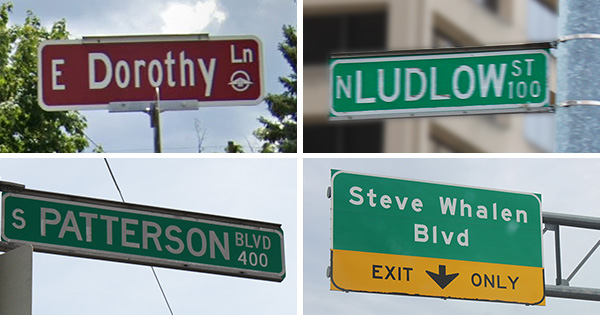 Annual Faith and Friends Radio Walking Tour at Woodland
August 16, 2022 @ 6:30 pm

-

8:30 pm
Street Names of Dayton Walking Tour
Tuesday, August 16 at 6:30 p.m.
Meet at the Woodland Mausoleum
Parking is available inside the gates.
This year's Faith and Friends walking tour will be an exploration of those buried at Woodland and who have a street named after them in Dayton and the surrounding area. You know these street names: Schantz, Harman, Eaker, Zeigler, Forrer, Stanley, Brown, Harshman and Huffman and many, many more.
In the event of inclement weather, a tour of the Mausoleum will be given.
Please note that this walk may be deemed strenuous by some and you will go off road into grassy and uneven ground. Wear comfortable walking shoes and bring a water bottle if necessary.
This tour is free and open to the public and is courtesy of Faith and Friends Radio.
Free Chick Fil A coupon for everyone who takes the tour!
Don't forget to listen to the live broadcast from Woodland Cemetery and Arboretum on the same day from 3 to 6 p.m. in the afternoon with Bill and Melody.